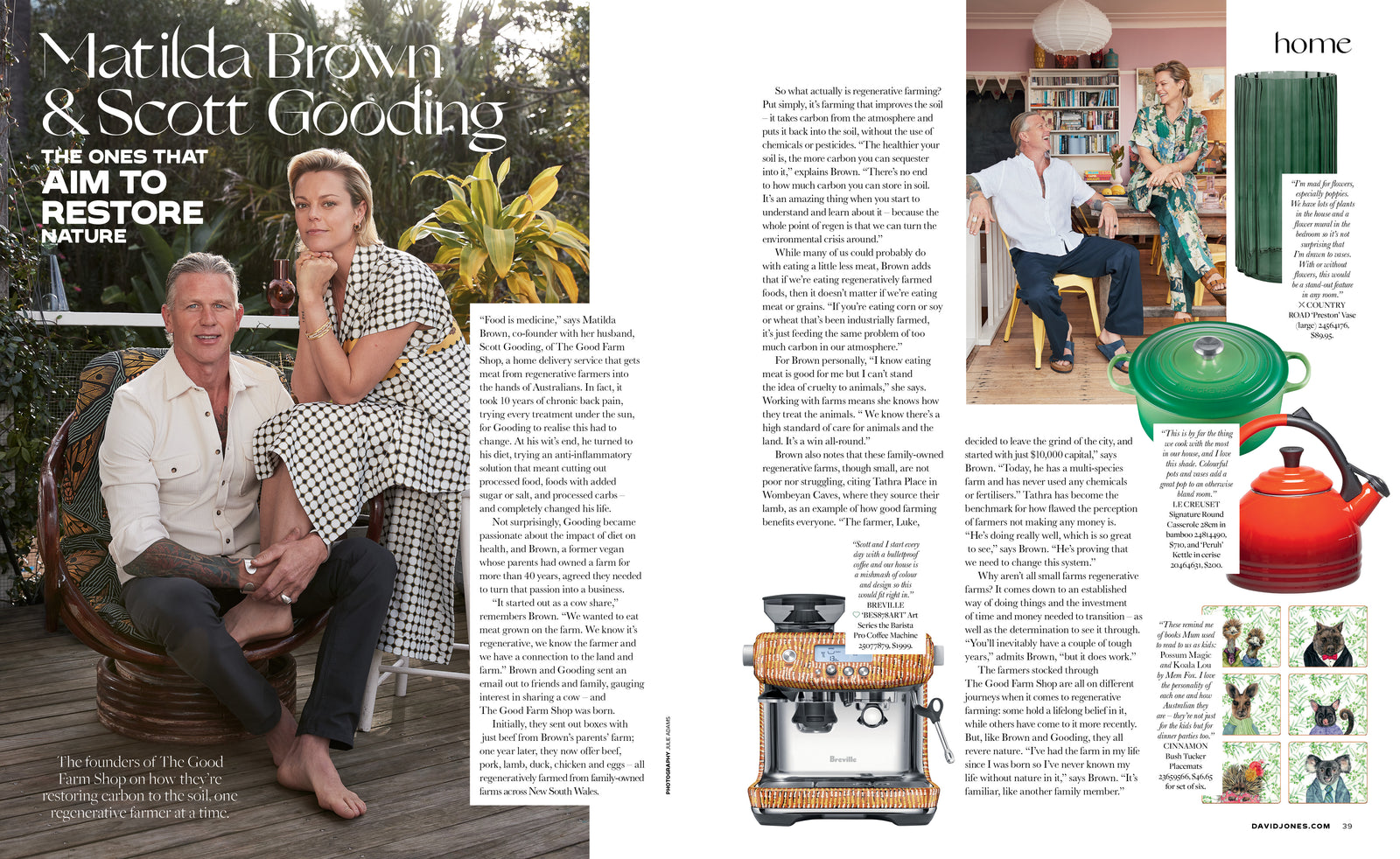 David Jones Magazine
"I know eating meat is good for me but I can't stand the idea of cruelty to animals. We know there's a high standard of care for animals and the land. It's a win all-round". 
- Matilda (David Jones Magazine)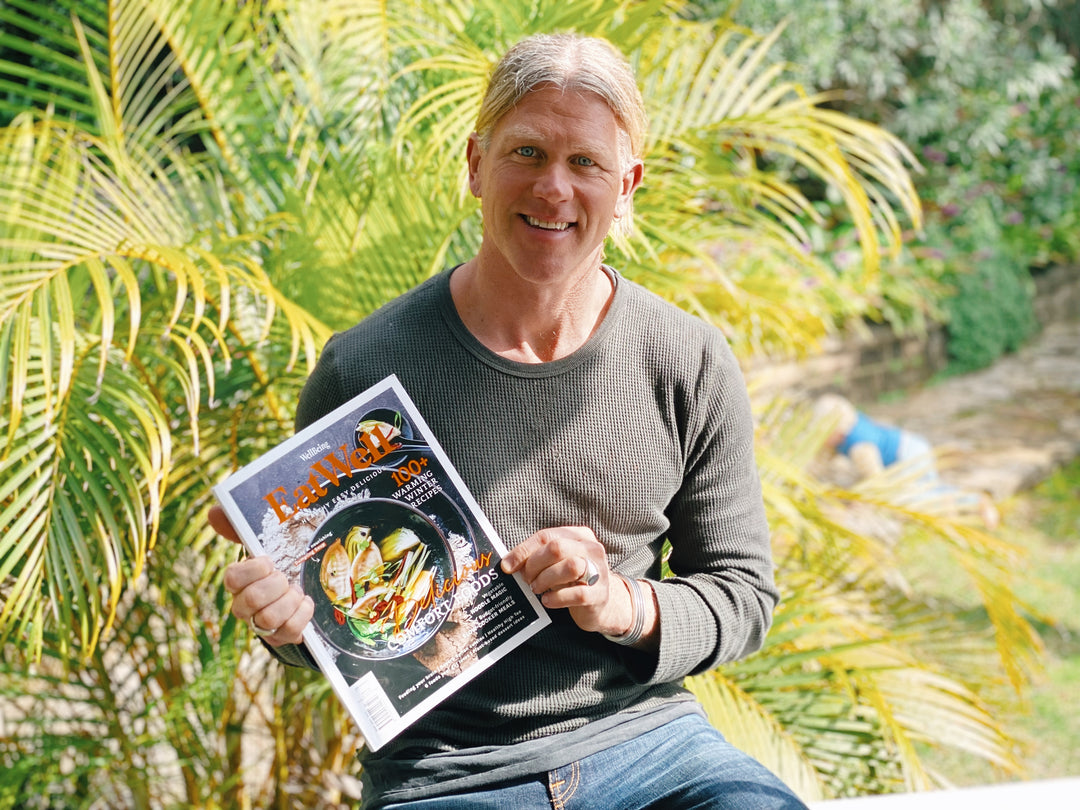 Eat Well Magazine
"We can get lost in meat verses plant and which one is better for the planet. The truth is, either can be impactful in either direction. It's about supporting farmers, growers and producers who are placing the health of the soil and ecology at the fore of their business."
- Scott (Eat Well Magazine)
Who Weekly
"If you had told me when I was 25 doing auditions in Hollywood that by the time I was 35 I'd be the owner of a regeneratively farmed meat busniess, I would have said "what are you talking about? It would have been the furtherst thing from my mind", Brown admits."
(Who Weekly magazine)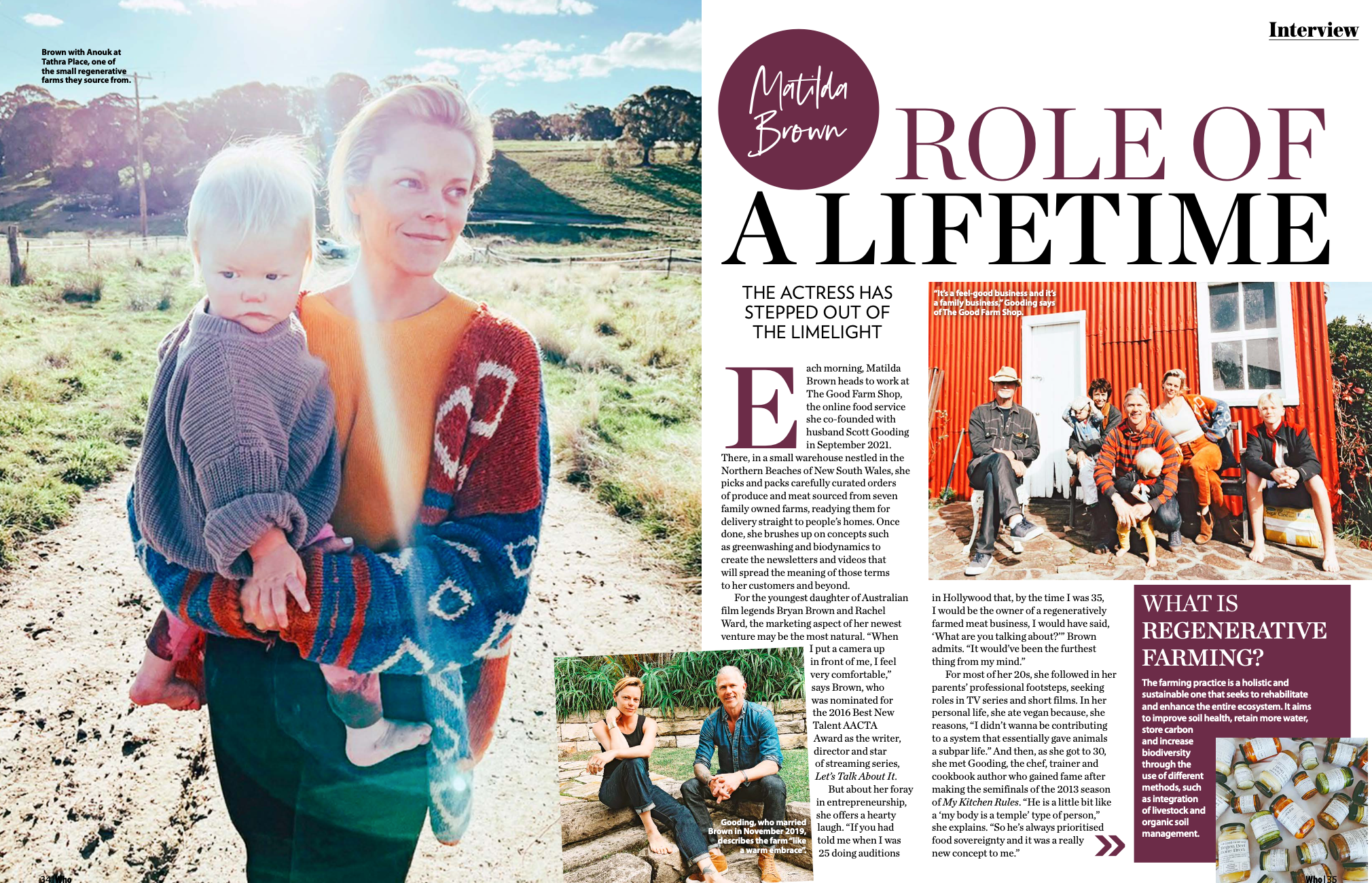 "I was vegan for seven years before I met Scott and so I really cared that the meat I was eating was ethical, in the sense that the animals had a lovely stress-free life. That mattered to me. But it wasn't until I started to hear the word "regenerative" spoken a lot by my mum, who was going through the process of changing our family farm to full-blown regenerative, that I started to understand the benefits of it."
-Matilda (Pittwater Life)